You will develop a broad range of practical skills and get involved in a wide range of media applications. The possibilities for personal expression are endless and an appreciation of Art and Aesthetics can enrich your life in general.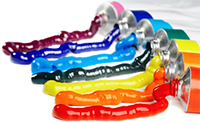 The qualification can lead to further education courses such as A-Levels, National Diplomas and Vocational Courses. Further education courses in turn can lead to higher education courses such as, a BA Honors Degree.
Some people are seeking an Art related career, of which there are many, however competition is high and you need to be dedicated and talented. Some people want to learn about Art not because it is their career choice but
because they enjoy it as a pastime.