Dear Parents & Carers,
The secondary phase is housed in state of the art buildings directly opposite Coleg Gwent College Post 16 College. There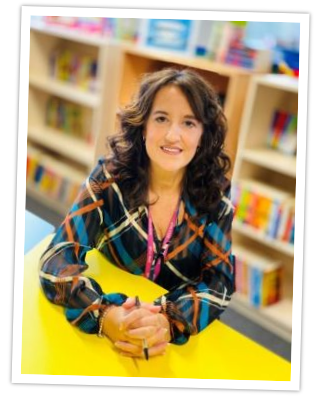 are approximately 1000 11 – 16 pupils here and as the school develops we are increasingly seeing pupils joining from outside the catchment area.
The school is housed in state of the art facilities, with all the very latest equipment and resources.  For example year 7 have their own personal chrome books to use during the school day. Our Science labs are the best in Wales leading to outstanding Science examination grades. There is a drama studio, music rooms, and auditorium which transforms in to a fully functioning theatre at the switch of a button!
We have full use of the Leisure Centre during the school day, and sport is an important part of school life. The school has reached national finals in many sports, and is also at the forefront of developing new ways of thinking about physical education by introducing tri clubs and parkour clubs.
Results are consistently very good across all areas. Maths, English and Science are particularly strong. Your child's academic progress is constantly monitored, and appropriate intervention and support offered following the monitoring activities.
We have a strong focus on wellbeing and relationships, and believe strongly that children should enjoy their time with us. Happiness is a pre requisite of effective learning.
You are very welcome to visit us during working school day.