Pupils develop a critical understanding of the impact of design and technology on daily life and the wider world. Additionally, DT provides excellent opportunities for pupils to develop and apply value judgements of an aesthetic, economic and technical nature both in their own design work and when evaluating the work of others. It is perhaps one of the most all-embracing subjects on offer at the school.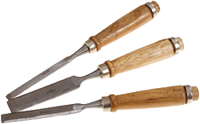 The production and use of resources is one of the main themes of the course, and the course itself is based on a problem-solving approach; the solution is realised in its entirety, as a product.
Studying DT can lead on to a wide range of rewarding degree courses such as architecture, engineering, computer design, education/teaching/college or university lecturing, industrial design and product design. All of these professions are ideally suited to the person who wants a creative, imaginative and technically challenging career with excellent prospects.