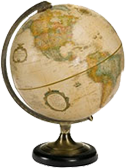 A good grade will help to move you on to any AS, Applied A Level or BTEC course. You may want to continue your study of geography or take a course such as a BTEC National in Travel and Tourism which has a more work related approach.
The skills you  develop can lead you to employment opportunities in journalism, media, engineering, Armed Forces, ICT, travel & tourism, environmental management, marketing, business management and teaching.
Geographers are everywhere!