With the advent of smartphones, it's even more empowering to take a crack at shooting our own images. We can snap as many shots as we want and delete as we like without the pressure to turn out professional-looking images. We can use photos to express ourselves and communicate with one another. Sharing our favourite photos has become effortless in the digital age, from uploading to social media, to creating albums for print, they're simple to share in both digital and traditional ways.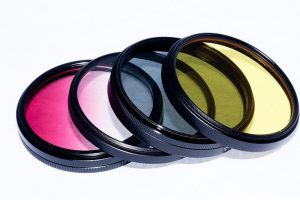 Our photographs share so much about who we are as individuals: what we find beautiful, fascinating, funny, delicious, important, inspiring. They allow us to showcase our personal style, interests, relationships, and adventures, to mark the passage of time. Photo-journaling our major life events is essential, but capturing the daily and mundane has equal importance. The little things that make us stop and stare give much more insight into the kind of humans we are than yet another image of the Eiffel Tower or a waterfall in Hawaii.
Photographs evoke nostalgia. They serve as a chronicle of our lives, where we've been, what we've done, who we were. They tell the story that we don't always speak. They're the legacy we leave behind for our children, offering a way to share our stories with generations to come.